Ghostbusters: Afterlife Movie Review
by Chloe Ward November 2021
We checked out the new Ghostbusters: Afterlife movie to see if it's a spooktacular worthy or the original, or does the new Ghostbusters: Afterlife movie end up in a pile of its own green slime? find out more…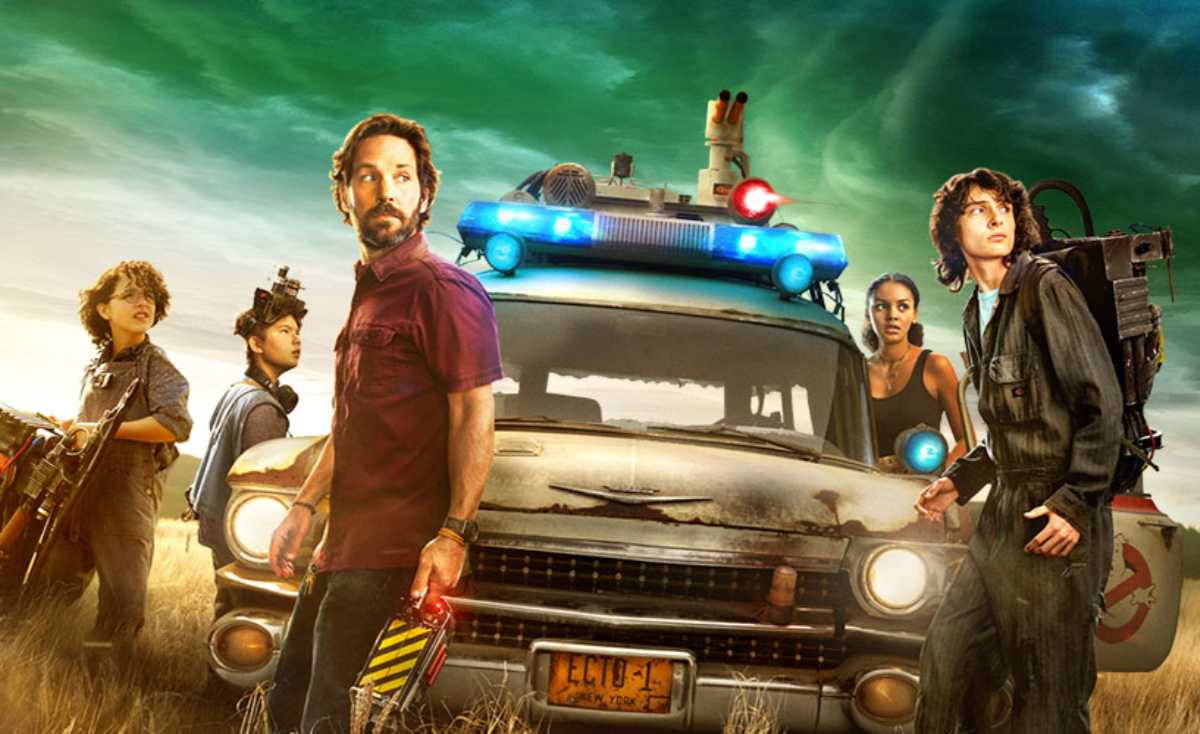 As screen flickers into life the tinkling piano and unearthly sounds from the opening credits of Ghostbusters: Afterlife send shivers down our spine. Its dark and Egon Spengler is racing across Oklahoma in his truck, driving madly, crazed with the bleeping of the ghost trap bouncing on the back seat. Something wild and evil is following him, roaring, its behind, chasing, snarling. We can't see what it is but by the sound of things its not good! Egon swerves off the road, hits a field and boom! ko's the truck top down in a pile of mud.
Scrambling he runs for his farm, luring the monster behind him. At the porch he scratches up the steps, then stops, turns and holds up his ghost trap to tease his pursuer? Just when you think he's about to become a spooks side order Egon whacks on a giant ghost fence and stops the monster in its tracks. But wait, his defence is falling, the power flickers, sparks fly and the spook gate collapses. Egon runs into the house, grabs his Ghostbusters detector and stuffs the Ghost trap under the floor boards. He stumbles into his trusty old arm chair and a sea of fog envelopes the room, then bam! Egon is gobbled up by the monster and becomes one with the spirit world himself.
Within the first few minutes of the new Ghostbusters: Afterlife movie, we are hooked and the rest of this third Ghostbusters franchise doesn't disappoint either. It's a modern-day twist with heaps of nostalgia for those of us who were back there in the 80's. There's Ecto 1, Ghost Traps, Containment Units, Ghost Detectors, the Proton Packs, Mr Stay Puft and even the original cast of Dan Aykroyd, Bill Murray and Ernie Hudson making a few appearances too. Harold Ramis, the original Egon, passed away in 2014 but appears in CGI and Ghostbusters: Afterlife is dedicated to him as well.
This time the Ghostbusters story has been reinvented with a new young crew. We meet Callie, Egon's estranged daughter, and her two children, Trevor and Phoebe. They are evicted from their home and forced to move into Egon's farm in Summerville. When the family arrive, the farm looks beyond desolate and Egon's old PA pops by to say there's no money to do it up, just another mountain of debt! Trevor meets a local girl, Lucky, and gets a job with her at the Spinners Diner counting burgers and washing pots. Phoebe (baby Egon) goes to summer school with dumb kids but astounds teacher, Gary Grooberson, with her knowledge on seismic activity.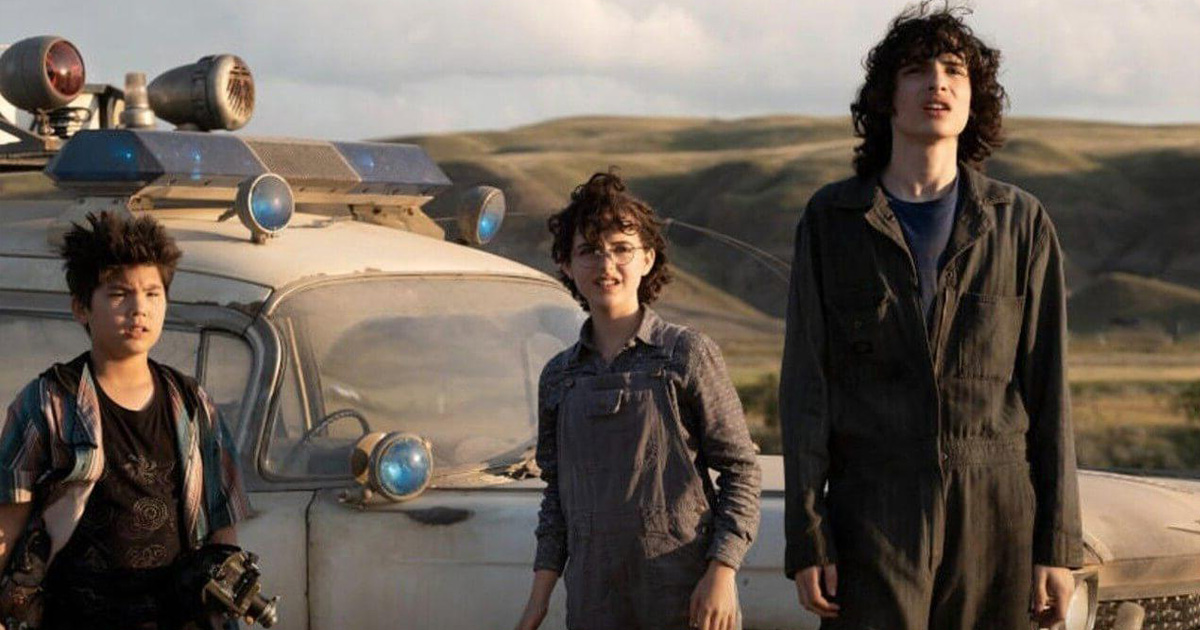 Back home Phoebe finds the house is haunted and Egon's ghost leads her to his lab, while Trevor finds the decrepit Ecto-1 in the collapsing barn under piles of blankets and sets about getting it to work. A string of strange earthquakes start to rock Summerville and gradually everyone is drawn to Shandor's mine where lots of strange activity is occurring.
Phoebe and her new sidekick Podcast (yes that is the name of a character) and Gary Grooberson accidently open a ghost trap and then all hell breaks loose. Slimer, our beloved green ghost is replaced by Muncher, a fat blue blob who spends most of its time gobbling road signs and munching on railings. With the help of 'ghost' Egon, Phoebe repairs the original Ghostbusters Proton Pack and thanks to the now working Ecto-1 the crew go out to try and re-capture Muncher and get him/it back into the Containment unit.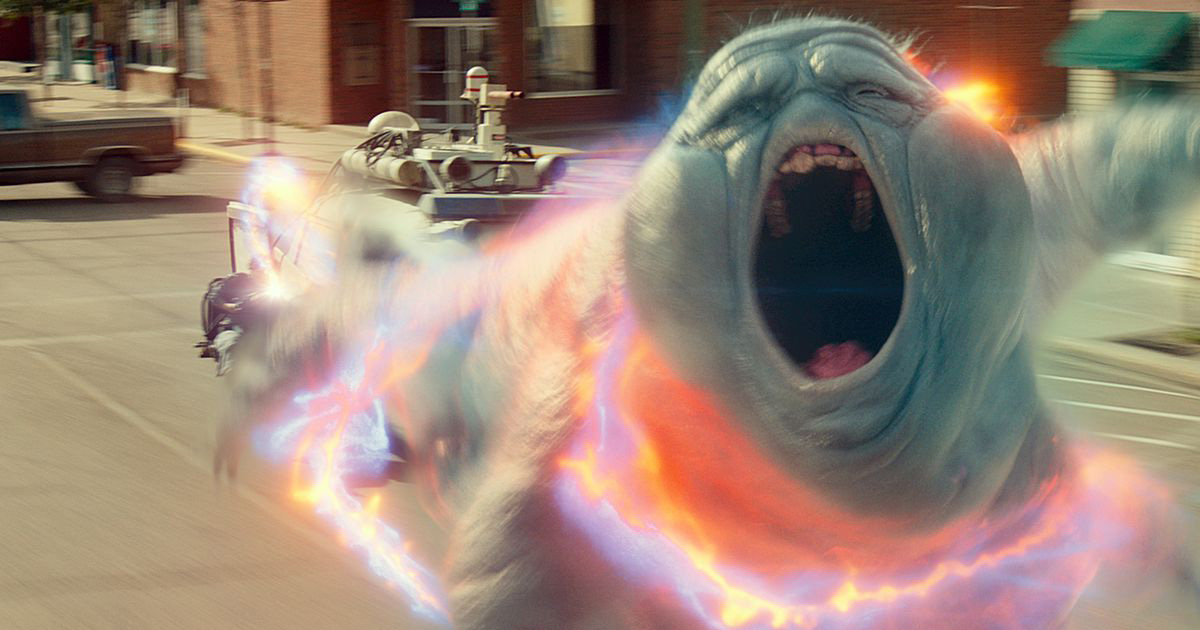 Muncher leads them to the Shandor mine and behind a huge sheet, which for some reason reminds us of Hex at Alton Towers, the team find a temple dedicated to Gozer. They also find Ivo Shandor (suspended in a glass coffin), and a huge Ecto trap that Egon set up to hold back the demons within the mine.
In true Ghostbusters style Gary and Callie become possessed and turn into the Keymaster and Zuul. They destroy Egon's trap and Gozer herself awakens, along with Ivo Shandor. The kids suit up in the original Ghostbusters Suits and head back to the mine to try and destroy Gozer. In typical Ghostbusters movie style this all goes horribly wrong and Gozer and Zuul escape. One by one the kids fail to Gozers' almighty power and just as you think its all over there is a huge plot twist which leads to an emotional finale, no spoilers!
Stay Puft with our Ghostbusters Plush!
Ghostbusters: Afterlife is a spinetingling paranormal romp with some brilliant nostalgia threaded through it. Kids will love the modern story line of love and making friends with heaps of fun ghostly goings on. The credible younger crew works well whilst still holding true to the Ghostbusters original theme. Once again exploring all the original elements from the Ghostbusters movie theres a real nostalgic feel to this film. We definitely think its worth a trip and you won't be left feeling ghoulish for seeing it on the big screen. All we can say is grab your proton pack, a large bag of popcorn and get the Ghostbusters Gang down the flicks.
Who You Gonna Call? GHOSTBUSTERS!