Harry Potter : A Forbidden Forest Experience
Review by Richie Rich & Family
December 2021
The muggles were restless so as a special Harry Potter present we took the family to Harry Potter: A Forbidden Forest Experience. "What's that?" Yes, we thought the same as we'd not heard of this new Harry Potter experience either.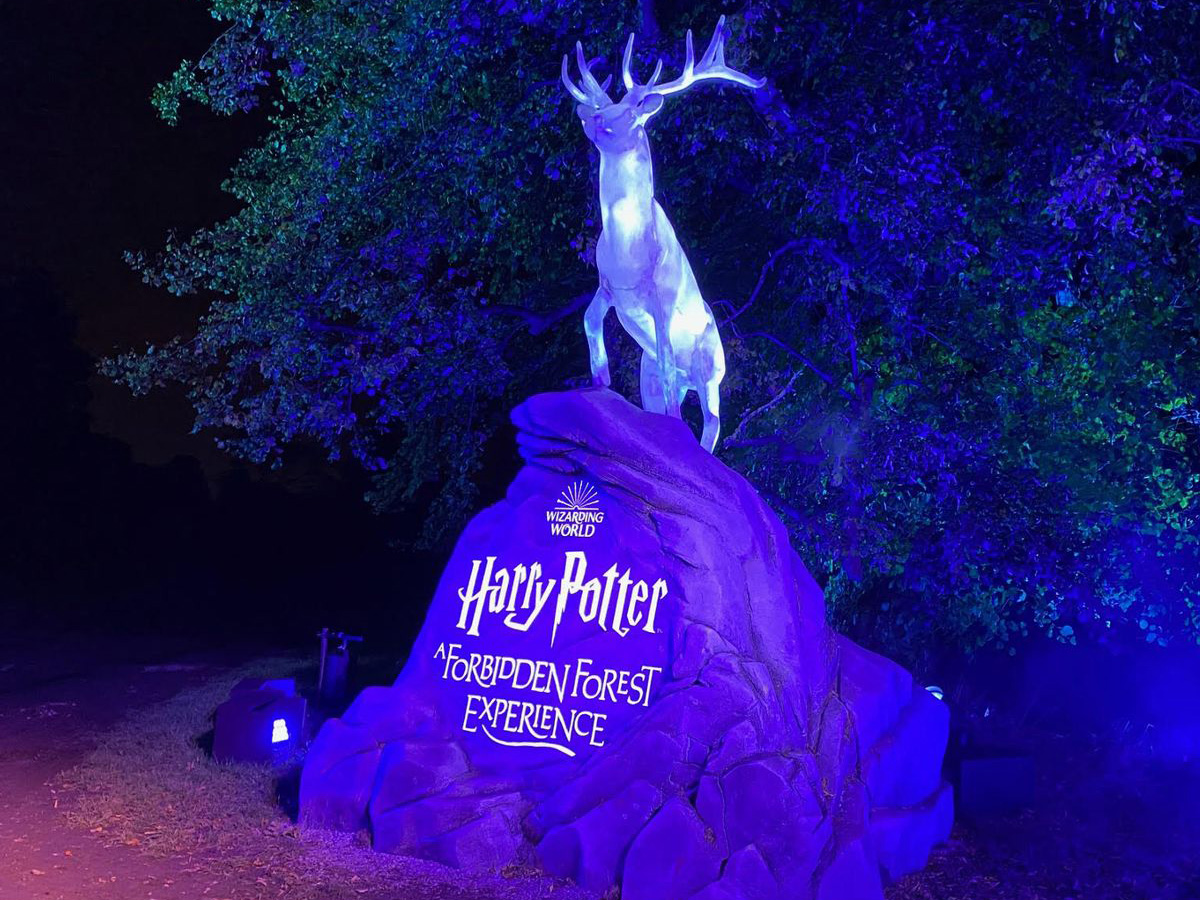 According to the event blurb Harry Potter: A forbidden Forest Experience is an immersive outdoor walkthrough experience in the woods of Arley Hall and Gardens in Chesire England. It's an official Wizarding World experience that includes a night time woodland trail filled with magical creatures and wizarding wonders from the Harry Potter films and a Harry Potter village complete with food and merch stalls and even Butter Beer!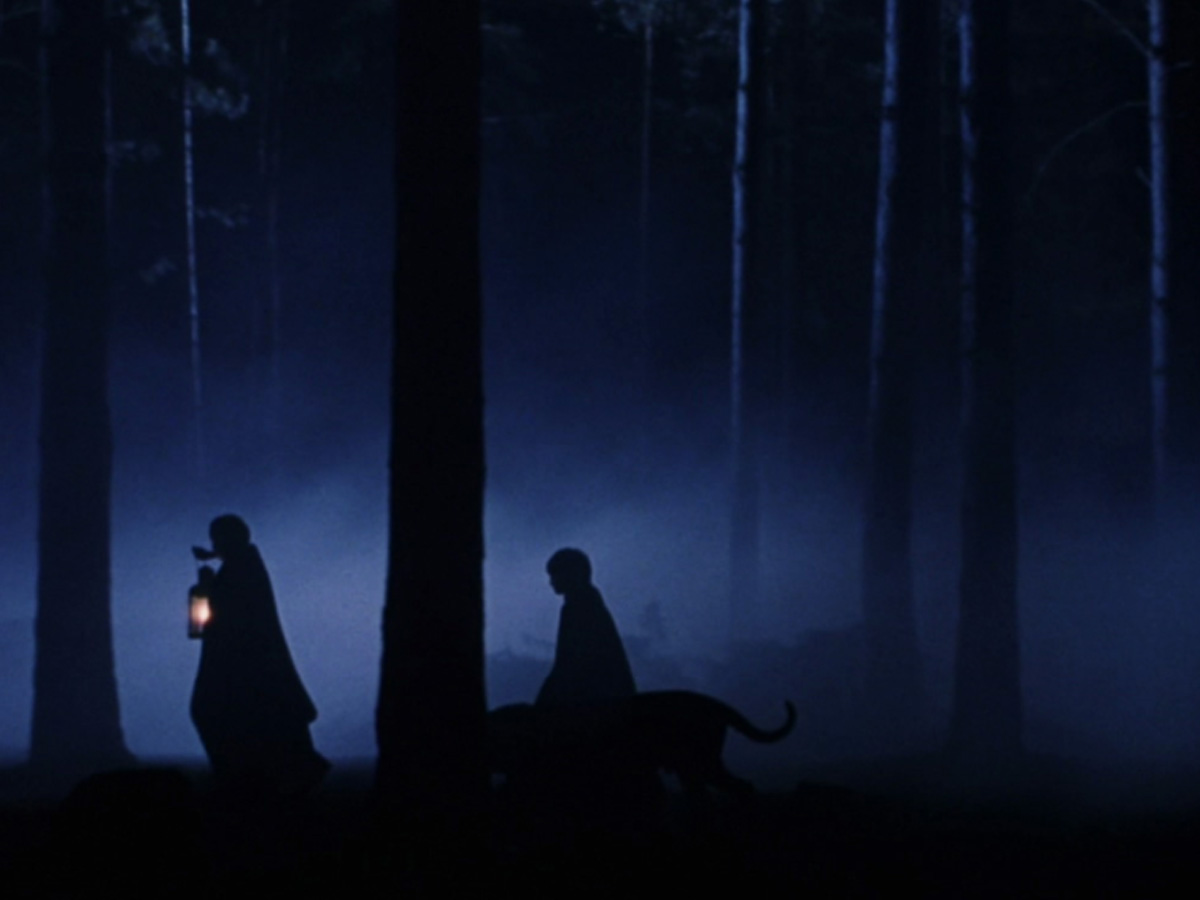 So what did we think?
Driving up the Arley Hall was an experience in itself. We booked for a mid-evening slot so being winter it was already dark. Arley Hall is a country house in the village of Arley, Cheshire, England, about 4 miles south of Lymm and 5 miles north of Northwich. Its near to the M6 but once you get off the motorway its dark country lanes leading to who knows where…?
Harry Potter: A Forbidden Forest Experience is located in the woods behind the hall. Once you've parked up then you head towards the main entrance area. Top TIP – Its very muddy so make sure everyone wears wellies or those AF1s will be going straight in the bin!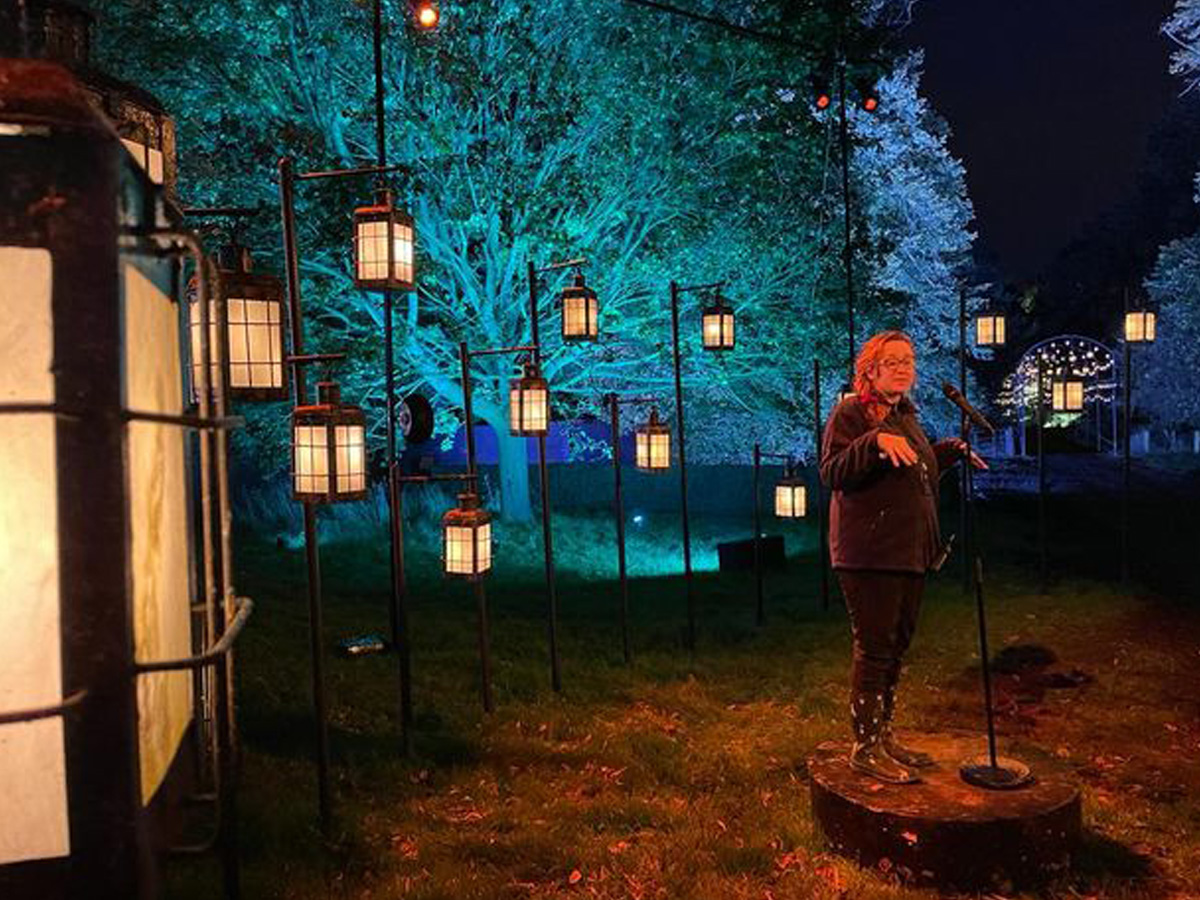 You are greeted by Harrys' Patronus standing atop of a large rock with the words Harry Potter: A Forbidden Forest Experience magically glowing from within it. From here you enter a small area with a couple of food outlets; the Conjuring and Cauldron Cafés. These sell various Potter themed drinks and nibbles. We can definitely recommend the Harry Potter Hot Chocolate and the orange pumpkin donuts, though sugar rush overload warning!
Entry slots into the forest are timed and when you book you pick a time to go in. We went for 8pm so it was quite busy. To start you meet your wizard host who does a quick briefing. Then they use their wand to cast a Lumos spell which lights up all the trees around us and the entrance into the forest.
Harry Potter Plush Cuddly Soft Toy Medium - Harry
£14.95
Buy now
Hermione Granger Plush Cuddly Soft Toy Medium - Harry Potter
£14.95
Sold out
SPOILERS FROM HERE…
You start by entering through a lantern walk. The theming is awesome its magical, with shimmering lights all around the trees. There's music from Harry Potter films playing and a whole range of forest sounds. First, we came across Luna Lovegood looking for Thestrals, we didn't see any on our visit but maybe you will?
Around a corner and we bump into Hagrid and Fang, his bloodhound dog. It's a good scene but a bit weird with Hagrid's back to you, our little one asked if he was taking a pee, lols.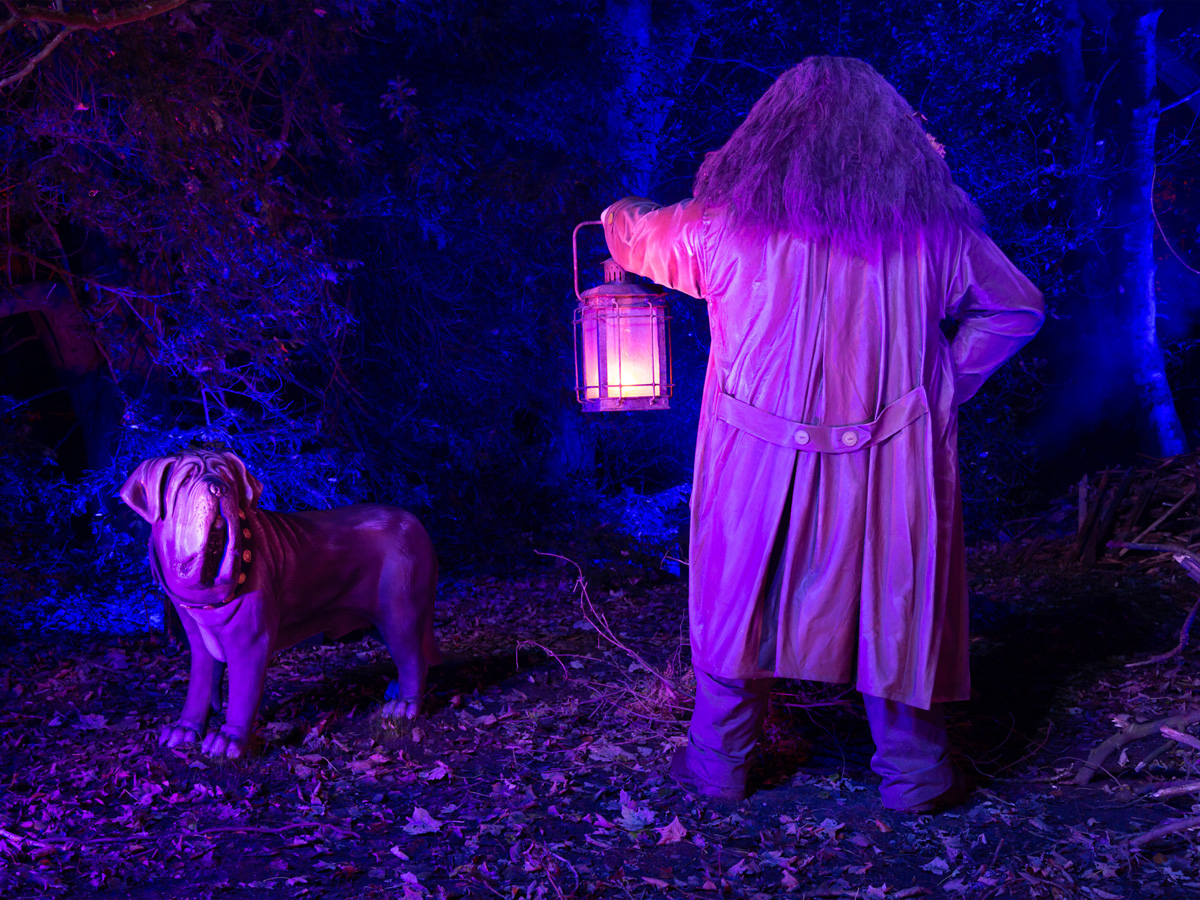 The trail meanders through the woods and there's a Niffler patch with cute nifflers stealing all those Hogwarts trinkets. We found Hedwig purchased on a branch in a tree and there is a great bit where the Centaurs are projected into the Forbidden Forest and look like they are moving around the trees.
The first 'big' scene is a full sized Buckbeak animatronic. You can bow to the Hippogriff and see if he accepts or rejects you. We had two bows and two head shakes but the wizard host said keep trying and eventually we got a bow for everyone so no tears!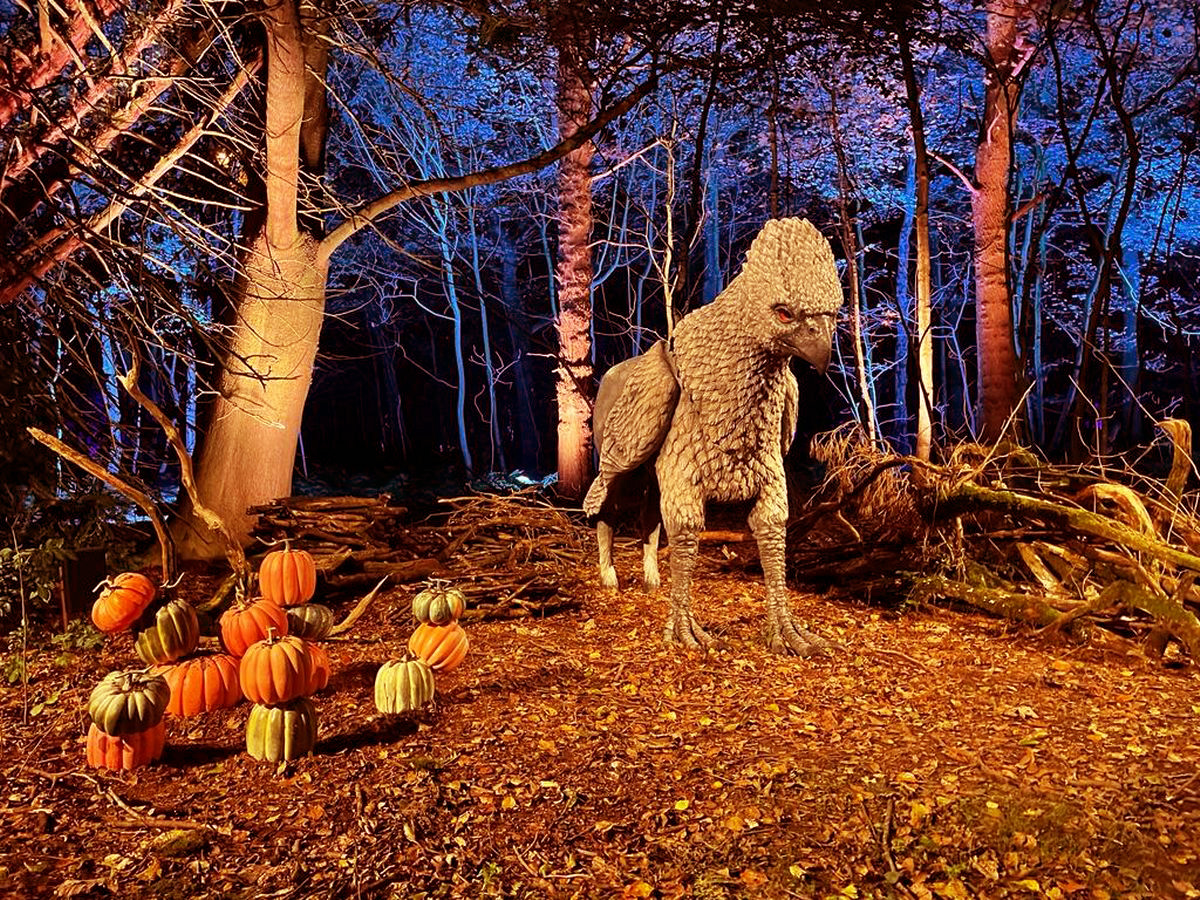 The next section is pretty dark with eye's lighting up in the woods and more scary wild animal sounds. It gets very dark and misty in places so you may need to guide any little ones. The next scene is Grawp, Hagrid's half-brother. He looks like he is eating all the pies and does some grumbling and a burp which shoots you with an air cannon as you pass.
There's a great section for kids (and adults) where you can queue up and use wands to cast Patronus spells. It's a really cool effect where your Patronus is projected into the trees so it looks like its racing away into the Forbidden Forest.
After a quick toilet stop there's a Butter Beer stand and more cool effects like glimpses of a magical unicorn through the trees and Ron's enchanted flying car. The one that Ron and Harry used in the Chamber of Secrets when they missed the Hogwarts Express and got whomped by the willow that drove off into the woods and its here for you to find.
There's a side area with Aragogs Lair, which is defo not a place to go if you are scared of Spiders! You stand in the middle and as Aragog crawls out of his Lair his babies fall down onto you from the trees above, we obs ran out screaming!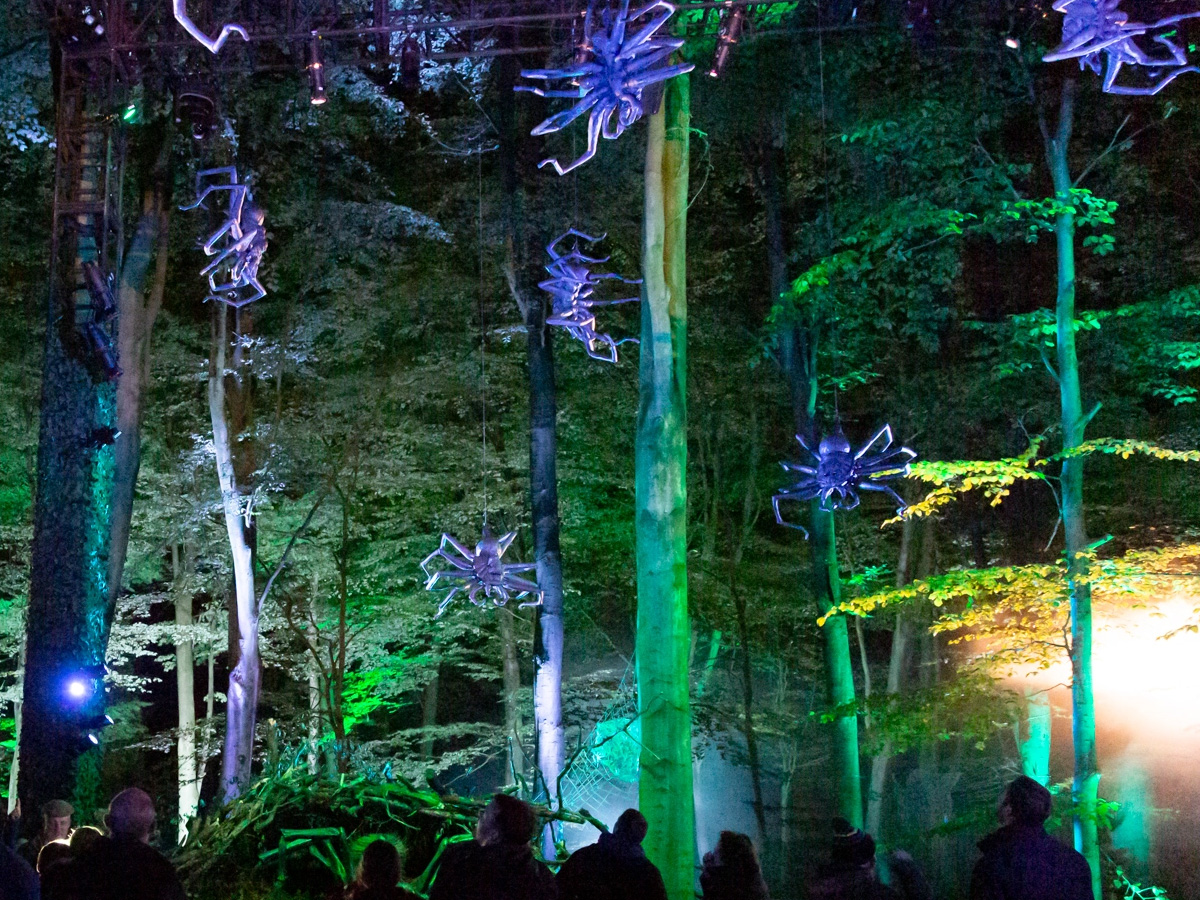 The climax is a huge lighjt show scene across the lake where the Dementors come flying in and Harry casts a Patronus to banish them and protect himself. This is a great immersive experience using the trees and the lake so you feel like you are really in the scene from the film.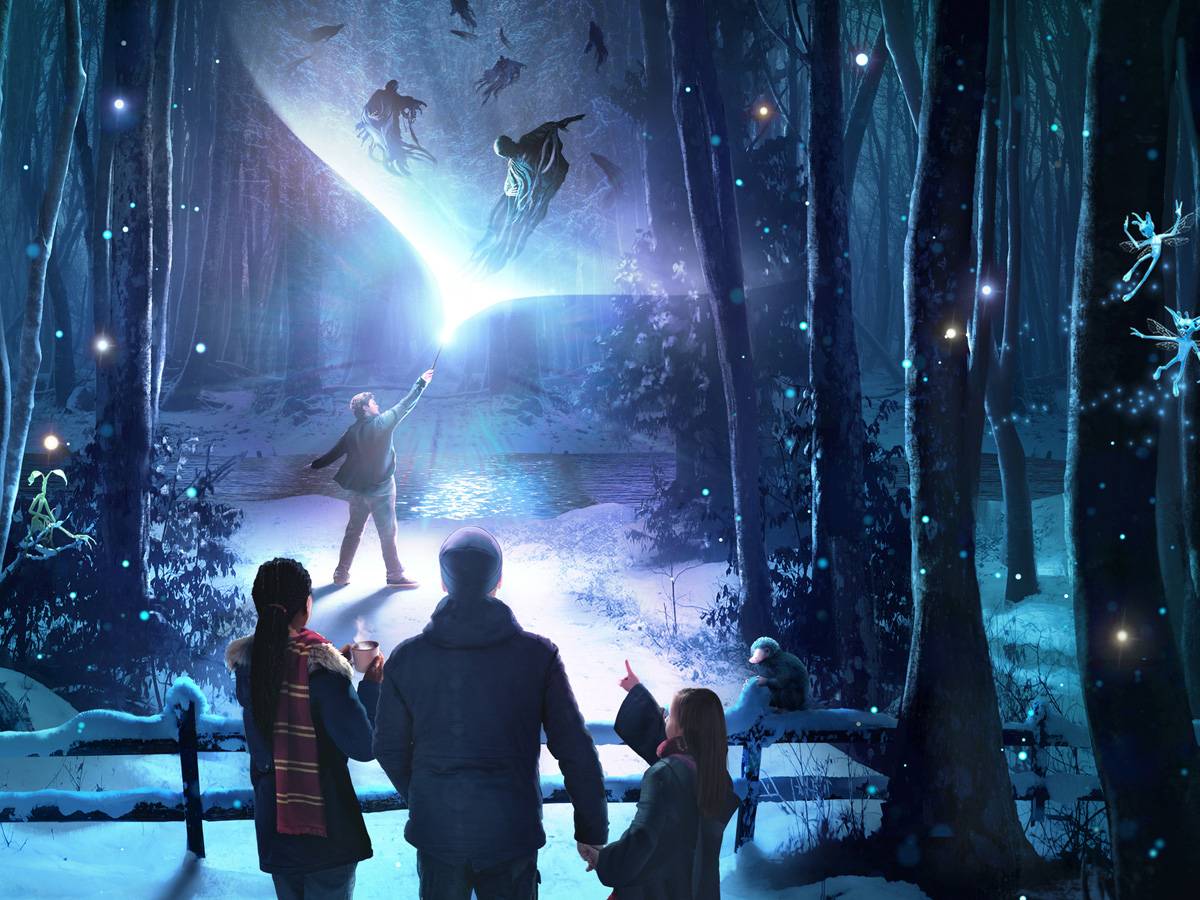 At the end of the trail is a village with shops and stalls. We had fun toasting marshmallows and there's a load of Harry Potter gifts and merch if you have the cash to spend too!
Overall, we thought Harry Potter: A Forbidden Forest Experience was a great. It's a new way to enjoy Harry Potter and the Wizarding World and the theming is really well done. The only down sides were the mud and the price. The walkthrough is only 40 minutes long, maybe an hour if you walk slow. The price is £19 or peak is £29 per person so for an hour we felt its pretty pricey plus you have to get to Arley Hall which is pretty much only driveable. We give it a 4 out of 5 stars and worth the trip if you have serious Potter Fans in the fam.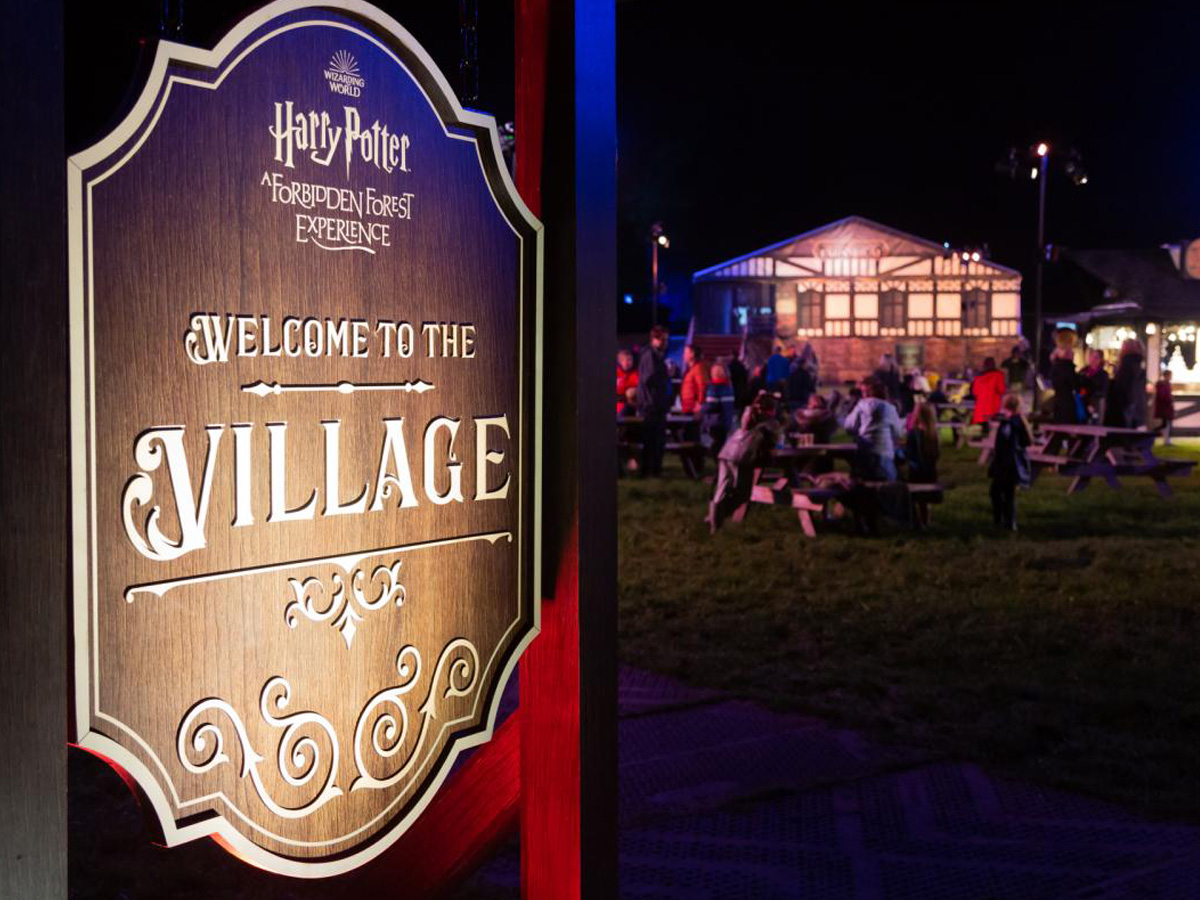 Harry Potter: A Forbidden Forest Experience is running until January. For more information, go to hpforbiddenforestexperience.com