Sonic 2 - Review
Chloe Ward April 2022
Its Take 2 for Sonic The Hedgehog in his new big screen movie Sonic 2
Sega's Sonic the Hedgehog has been on quite a tail spinning journey since it first hit our movie screens. Sonic the first film, of the famous video game, ended up a surprising success even after the headline-grabbing botched character design had to be redrawn. Now, everyone's favourite blue Hedgehog Sonic is back; this time joined by Tails and Knuckles in a new adventure to stop the evil Robotnik @JimCarrey spouting an even bigger moustache #SonicMovie2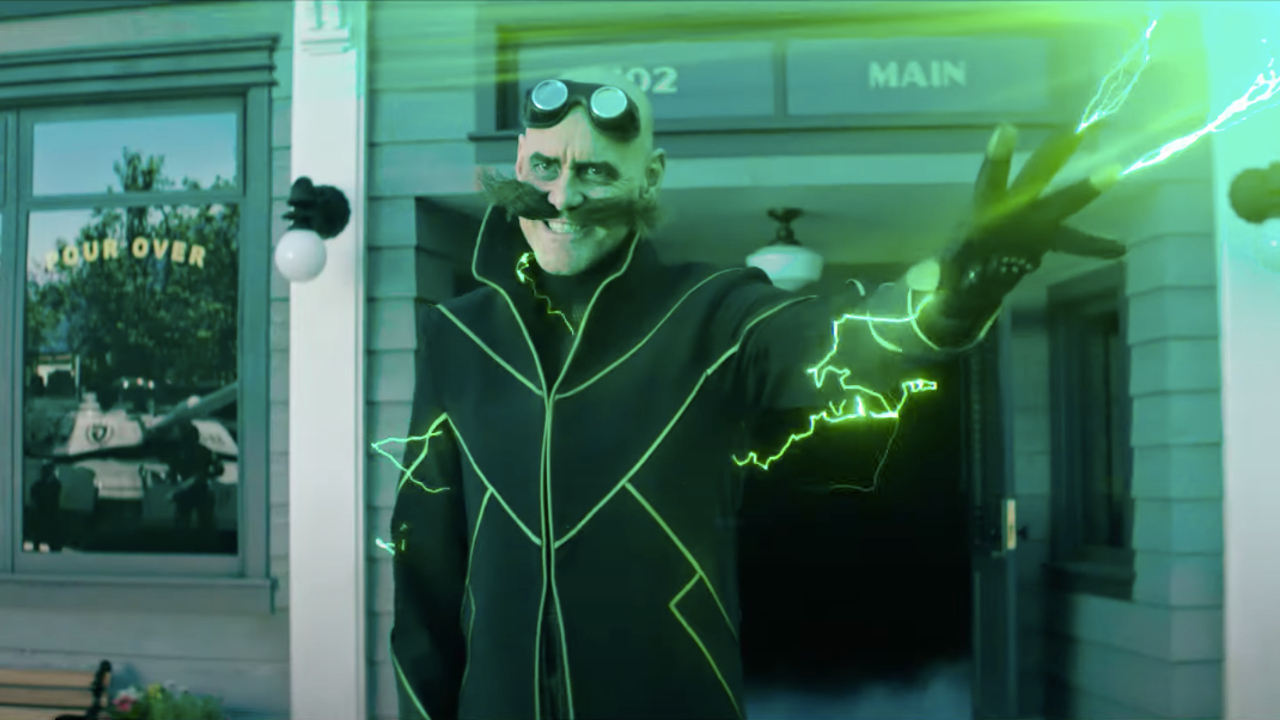 As you'd expect Sonic 2 the movie is a kid friendly sequel that will have everyone howling in their seats. It has all the winks n nods, nostalgia and fun of the first movie but Sonic video game fans will be happy that it feels more loyal to its game roots than ever.
Sonic The Hedgehog was one of the biggest video games of the 1990's
Its still a mixup of live action and CGI Sonicness but with added themes of heroism, friendship, and even honour this makes for a great family movie. Fans of @JimCarrey will love his next-level maniacal Robotnik and the trio of Sonic, Tails and Knuckles help to make this a much bigger, more action-driven film than the first Sonic.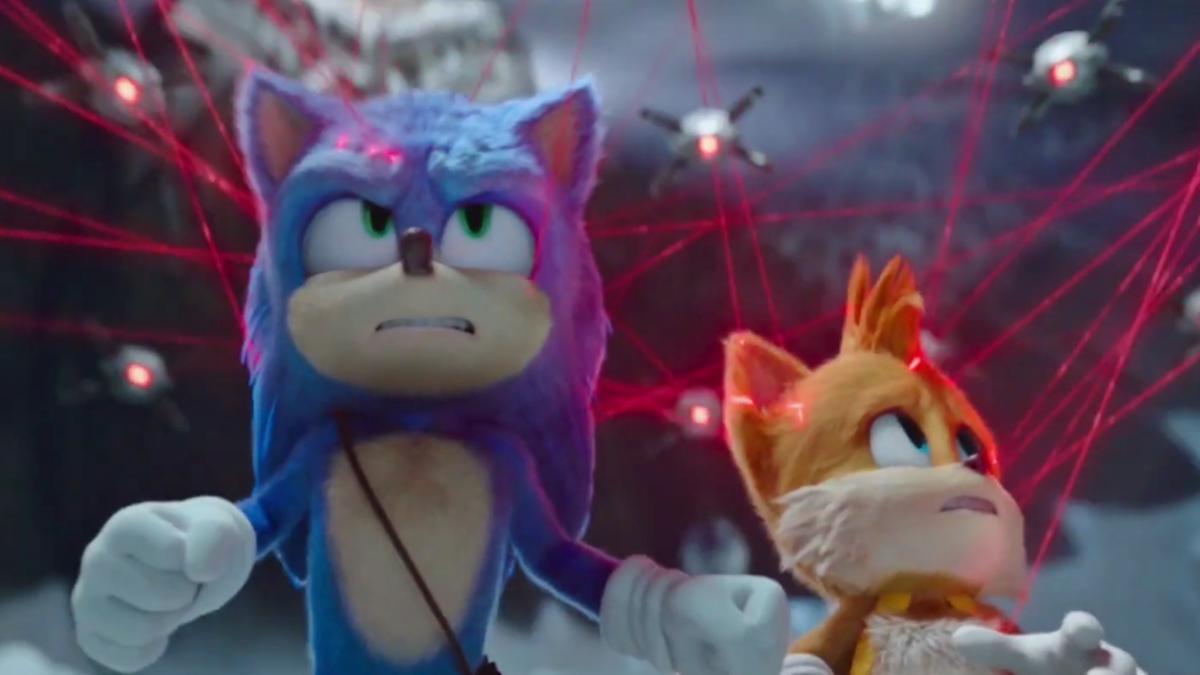 Without giving away too many spoilers the film starts as Robotnik escapes the planet Shi-Ta-Ke (yes, there are some dodgy words in this film). Picking up Knuckles along the way he tracks down Sonic to repay his debt for putting him there in the first movie.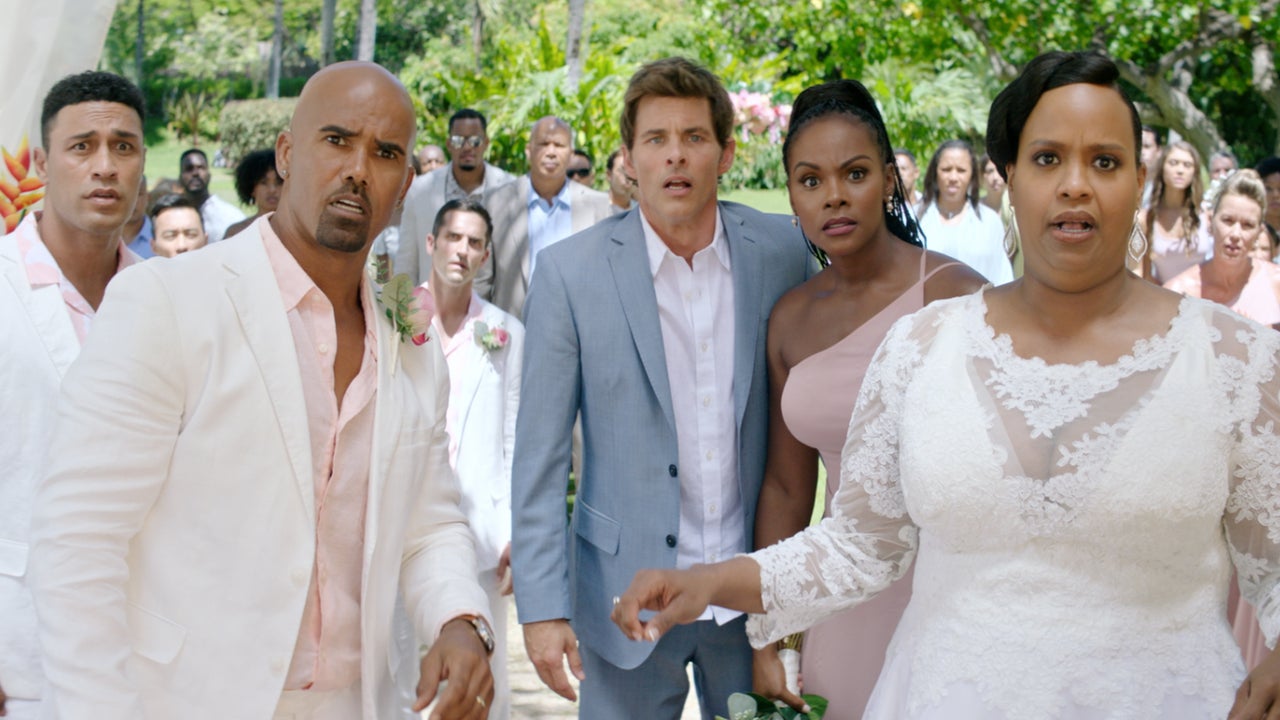 Sonic picks up Tails and together they embark on an epic adventure together. Watch out for the crazy and hilarious wedding scene and the final part is just bananas and great fun! Video Game fans should watch after the credits for an Easter Egg too…
Is Sonic 2 ok for kids?
Sonic 2 The Movie is rated PG which means "some mild language, violence and action," is Sonic the Hedgehog 2 safe for kids to see? Is this film ok for children? Are you going to sit their cringing with your little ones?
Violence. Its wild ride, no blood, or anything nasty like that however this is an action movie, good versus evil and so there's going to be some suspense, jumps scares and 'cartoon' aggression, plus shouting! There's also knives, guns and tanks / planes. Plus theres a scene with a fish having its head chopped so this isn't on par with Hey Duggee!
Adult stuff – There's love, marriage, alcohol and at one-point topless men with bubbly poured over them which seems odd for Sonic the movie! There's some kissing and smirks about groins and jock humour too. For a kids movie like Sonic the Hedgehog it does seem that there is a lot of alcohol and the adult bits seem to have been added to try and make it a bit spicey though for a UK audience it falls a bit flat?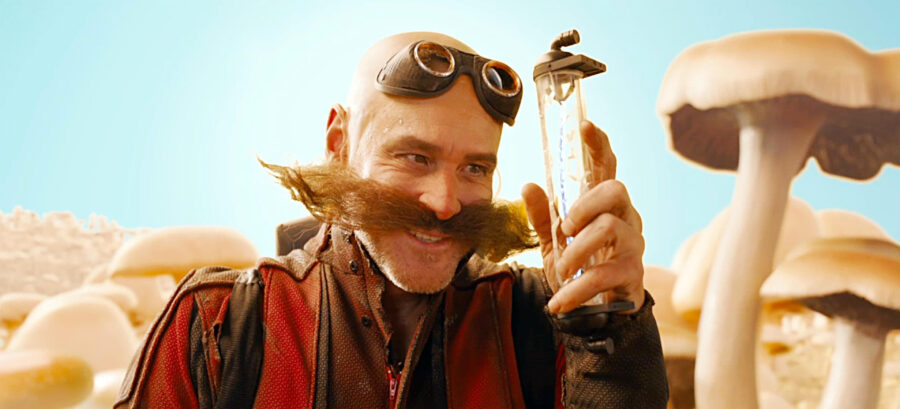 Language. Sonic 2 the Movie does have quite a few almost said swear words and at least one "crap". There's the planet Shi-ta-ke and other stuff like "son of a -," "a-hole," "holy sherbet," "oh my g-d" and "oh g-d". Sonic the Hedgehog 2 does have one middle finger, which we felt was unnecessary for a kids movie.
Other Sonic 2 words to wash over include "butt," "screwed", "poop," "farted," and "booty." Saying this its all done in humour but you might find the little ones talking about farting on the way home.
The other thing to think about is that its 2 hours long! If you little ones get a shuffle on then you might find this a bit much and at times, especially the live action scenes, they might find Sonic 2 a bit heavy on dialogue and boring.
What age is recommended to watch Sonic the Hedgehog 2? Its PG and with length it's probably best for the over 5's.
Sonic 2 Movie Sound Track and Artists
You can check out the soundtrack for the new movie below:
It's Tricky – Run-DMC
The 1812 Overture Op. 96 – Peter Ilich Tchaikovsky
Here Comes the Hotstepper (Heartical Mix) – Ini Kamoze
This Is How We Do It – Montell Jordan
Living On The Road – written by Federico Rapagnetta et al.
Hapa Haole – written by Porouchi Nawoh
Don't Know Why – Norah Jones
Me And You – Rich White
Severny Kozachok – written by Vyvyon John Ekkel
Russian Dance 1 – written by Lee Blaske et al.
Uptown Funk – Mark Ronson Feat. Bruno Mars
A Summer Place – Andy Williams
Aloha Pachelbel
Green Hill Zone – Masato Nakamura
You Know How We Do It – Ice Cube
I Shrink, Therefore I Am – composed by Christophe Beck & Tyler Lawson Western
Walk – Pantera
The Final Game / Take Me Out To The Ball Game – composed & conducted by Randy Newman
Stars In The Sky – Kid Cudi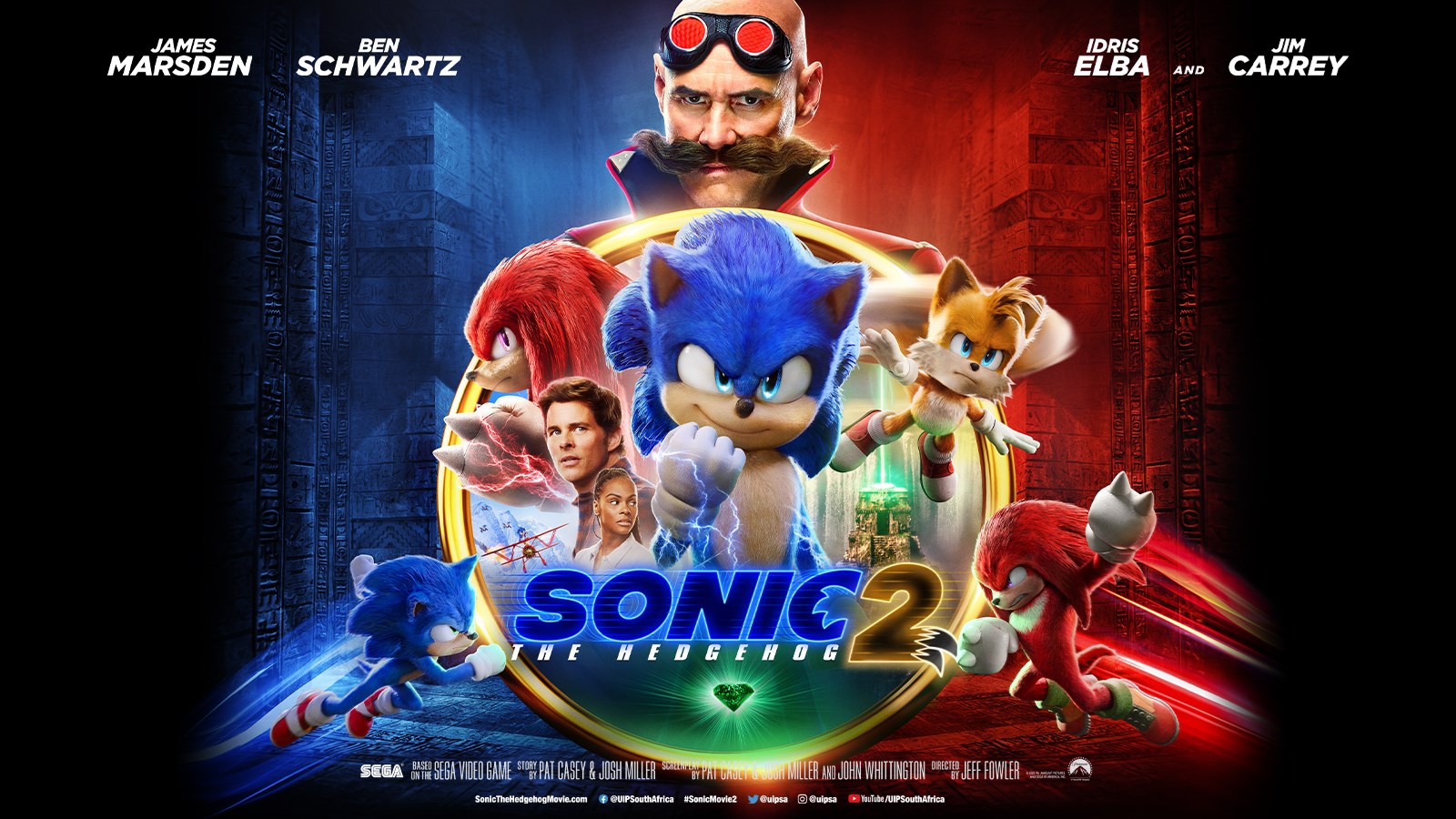 Your Sonic 2 Movie Reviews
Don't just take our word for it, here's what our insta, twitter and facebook followers said...
A Daz - ★ ★ ★ ★ ★
OMG, SONIC 2 WAS BLAST AND IT WAS SPECTACULAR, AMAZING, I loved it so much, I loved every second of it, it's definitely in my top 5 movies of 2022 by far and I'll never forget watching this movie, I knew it wasn't gonna let me down, I love it more than the first one even though they're both amazing, they really pulled it off even more better than I thought I would be. I think that the story was such a emotional/love type of story cause it really had its moments where people would just find it sad and have emotions to it but I think that it was fantastic, I loved Tails and Knuckles they were both incredible and awesome, Idris Elba as Knuckles was probably an interesting choice cause I always imagine Knuckles with a very big deep voice but I really didn't expect the incredible Idris Elba to voice him, he was very hilarious as Knuckles. I think the best performance in this movie was Jim Carrey as Dr. Robotnik once again, he was more evil than before and I enjoyed that, he was like a god and Jim Carrey was acting it fantastic definitely one of the best villains in video game adaptations. I wouldn't say that it is the best one of the year cause there are lots of movies to come out this year that will be even better and they're the most anticipated films, but it's of course one of the best that people would consider, if you're a video game person and an old school gamer, go watch Sonic 2, it'll blow your minds and you will be cheering a lot as much as I did.
Sami Sam Age 13 ★ ★ ★ ★ ★
AMAZING MOVIE for any long time sonic fans! I really admire them embracing the sonic games much more this time around and including much more from the games, rather than in the first movie where it was basically just a road trip. You're going to find TONS of call backs from not just the classic games, but even stuff like sonic adventure or sonic battle! Even if you aren't a massive fan of sonic, there's still so much to enjoy here! If you love sonic, you're DEFINITELY gonna want to stick around for the end credits!
Jo Zam Age 9 ★ ★ ★ ★ ☆
This movie was actually pretty good. My favorite scene is the final act of the movie, the jokes were bad at times. And I don´t really like the dance off scene, but over than that good movie. 9/10
Kay Olive Age 9 ★ ★ ★ ★ ★
FREAKEN AMAZING!!LOVED IT! I would love to see a third one! Really enjoyed knuckles, tails, and ofcourse sonic's personalitys!!!
JAYDEN ★ ★ ★ ★ ★
Bruh this was the best movie I've ever seen seen like seriously i recommend watch it yourself
Daman ★ ★ ★ ★ ☆
I love Sonic the Hedgehog 2 and Tails and Knuckles there the best Sonic can run fast, Tails can fly and he can fly his airplane and Knuckles can punch hardest and he can run fast.
MomOf2 ★ ★ ★ ★ ☆
It was the most exciting movie, action from beginning to end, my kid's loved it as well as I.